Example System
/
Genius Vision Known Issues


Simplified motion detection configuration
Note: This function is available since version 921.
Purpose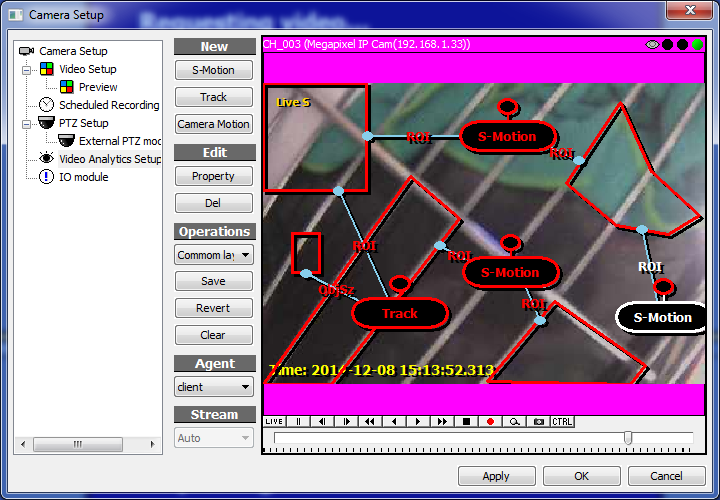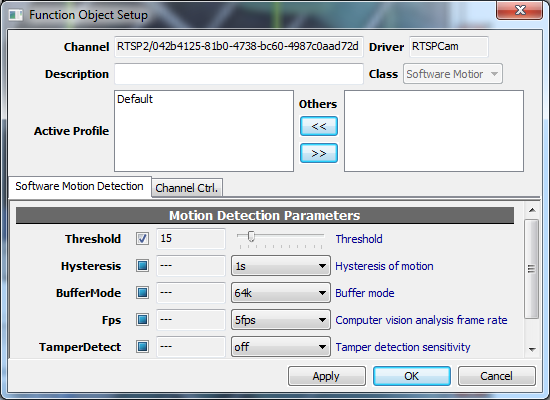 Genius Vision NVR has a very flexible and powerful video analytics configuration that supports multiple instances of detection, multiple ROIs (region of interest), and shared ROIs for multiple instances of detection with different parameters. But this is unnecessarily overwhelming for users who just want simple motion detection (VMD). And the learning curve is steep even for simplest detection.
In version 921 a simple configuration for motion detection is added.
See also
Usage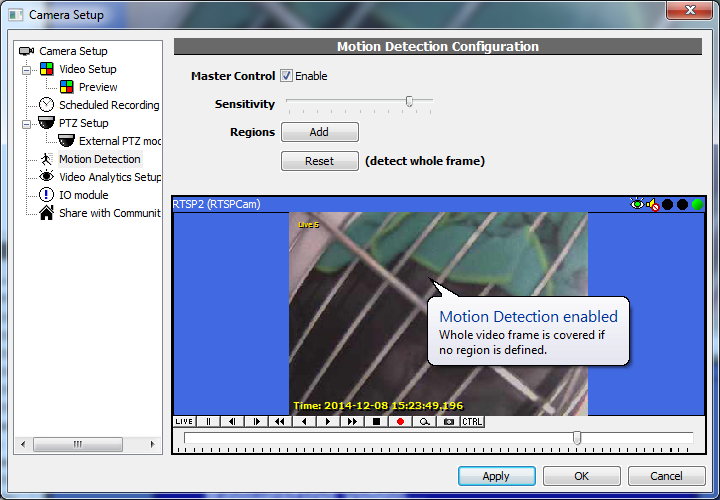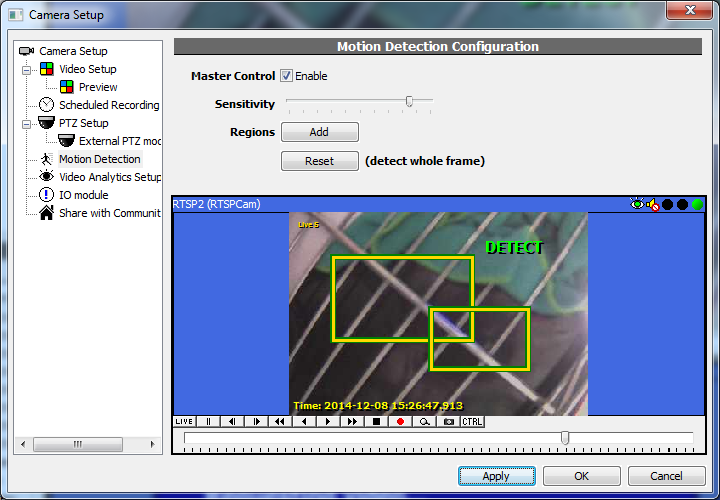 In Motion Detection Configuration (just above the original Video Analytics Setup) there're only limited (and most used) options for users:
Enable/disable motion detection
Change sensitivity
Add ROIs (region of interest)
Reset ROIs (detect whole video)
Copyright (C) by Genius Vision Inc., 2011-, all rights reserved. 前瞻視野股份有限公司 版權所有