Example System
/
Mobile Push Technical FAQ

How to use Mobile Push (Pushbullet)
Note: This function is available since version 920.
Overview
Mobile Push enables NVR to send notification messages to your mobile devices, provided that both have Internet connection. This function depends on 3rd party push services such as Pushbullet.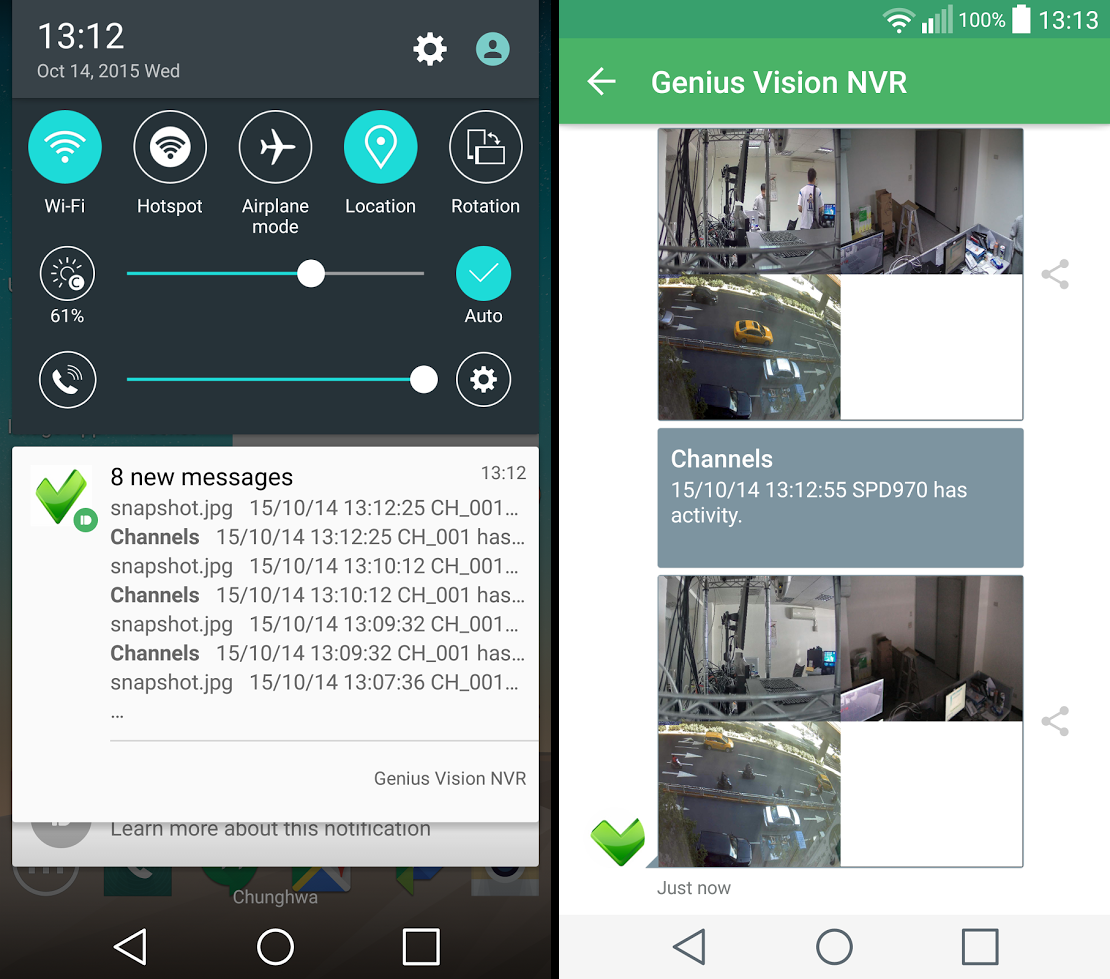 For Mobile Push (Pushbullet) to work, users must…
Install Pushbullet on a mobile device and sign in with a Google or Facebook account
Sign in to Pushbullet with the same account in Genius Vision NVR
Authorize Genius Vision to access your Pushbullet account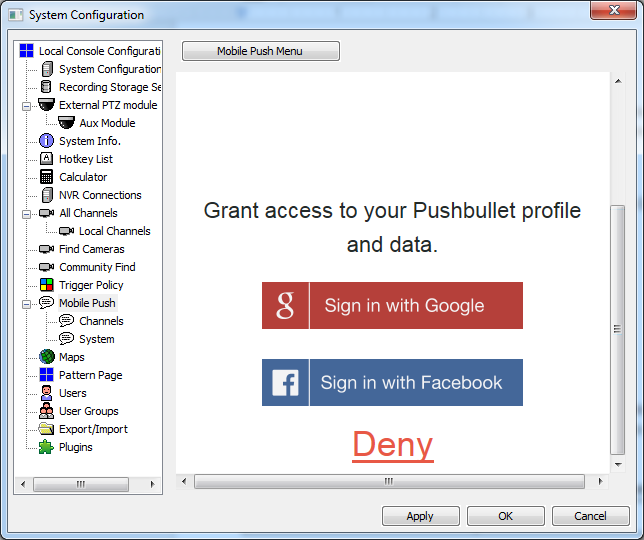 After granting Genius Vision NVR access to your account, NVR can find your mobile devices and send notifications to them. You can create as many Mobile Push policies as you want with a single Pushbullet account. To use a different account to create policies, you need to sign out first. The account you use to create policies determines devices you can send notifications to.
For each policy, you can select…
Mobile devices to send notifications to
Events to subscribe
Channels to subscribe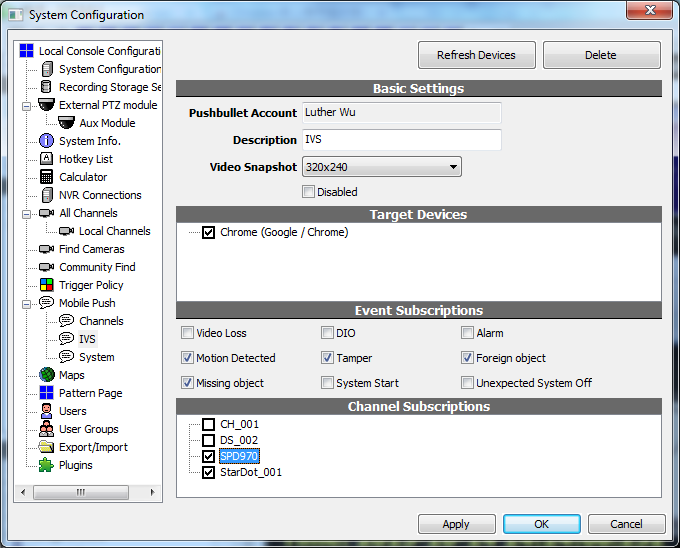 | | |
| --- | --- |
| Video Loss | Any of the subscribed channels lost visual |
| DIO | Any of the DIO ports of the subscribed channels change state |
| Alarm | Any of the subscribed channels has any alarm |
| (IVS) Motion Detected | Any of the subscribed channels detects motion |
| (IVS) Tamper | Any of the subscribed channels detects tamper |
| (IVS) Foreign object / Missing object | Any of the subscribed channels detects foreign of missing object |
| System Start | NVR engine starts |
| Unexpected System Off | This notification is sent only on NVR engine start, after last system off went wrong |
Video Tutorial
Copyright (C) by Genius Vision Inc., 2011-, all rights reserved. 前瞻視野股份有限公司 版權所有