Example System
/ Detecting parking violation with intelligent video
Detecting parking violation with intelligent video
Parking violation could be a challenge to detect. Most cameras only have basic motion detection, which is unable to tell if a car is passing by or stopping. Genius Vision NVR Intelligent Video can track moving objects and fire alarms if it stops moving for few seconds, with easy and flexible configuration to define region of interest and object size.
Events can be viewed easily with Storage Report, or exported as an HTML file.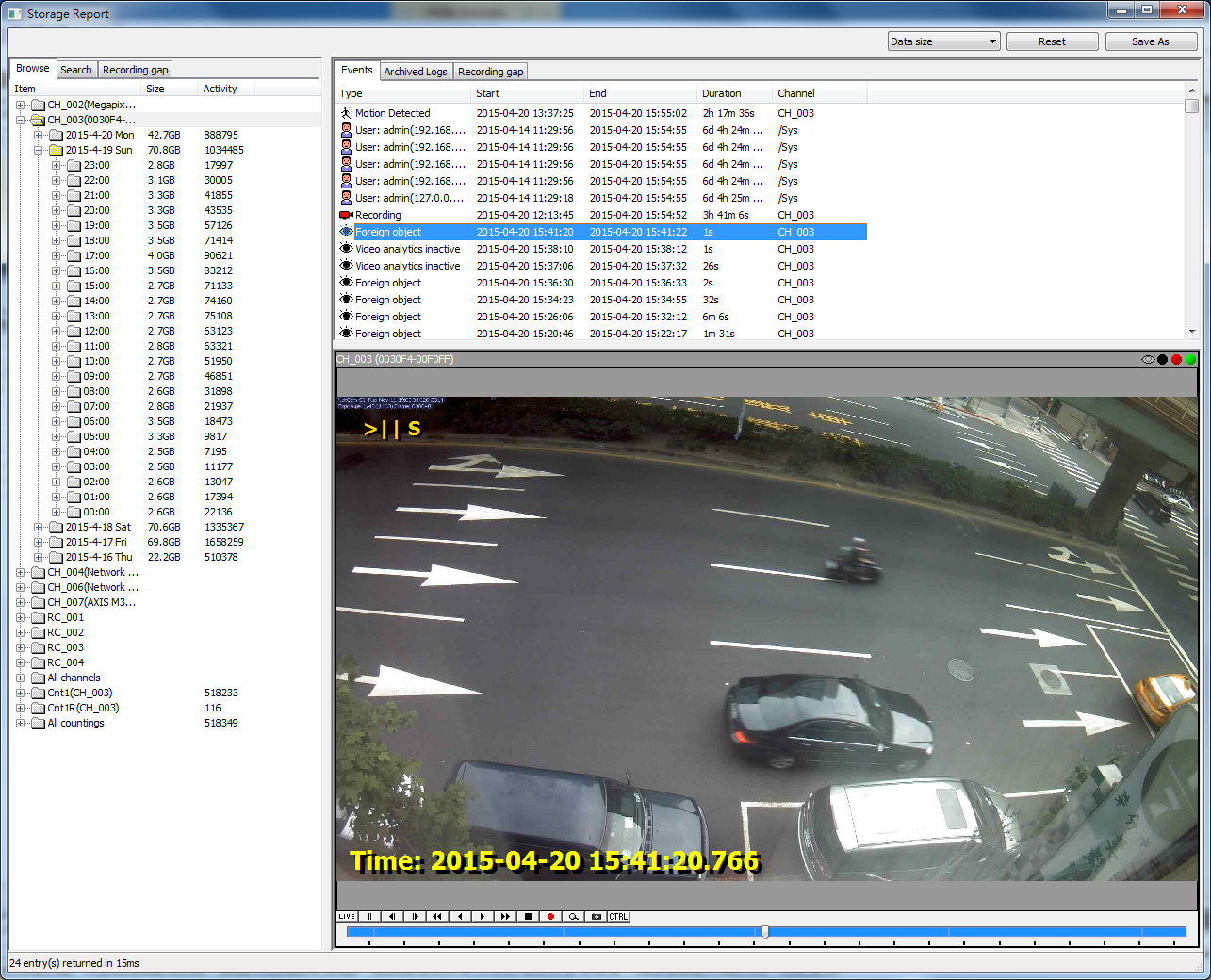 There're a lot of parameters to be tweaked to fit all kind of applications and scenes. Under different conditions, Intelligent Video may behave very differently.
Equipments
StarDot NetCam SC

3 megapixels

H.264

PoE
Reference
Copyright (C) by Genius Vision Inc., 2011-, all rights reserved. 前瞻視野股份有限公司 版權所有