Example System
/
Genius Vision Rapid Answerer

Usage Manual for Mobile App (Android)
Search "genius vision" in Google Play and install.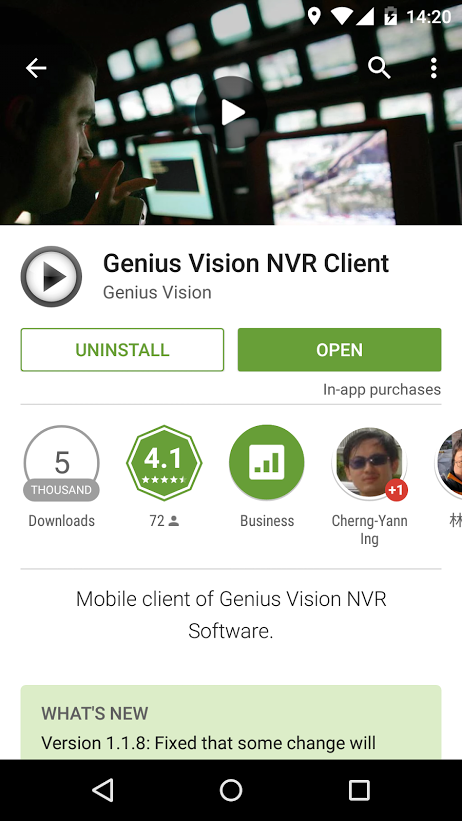 Before using the mobile app, please understand that…
The app is a client for Genius Vision NVR, it does not work alone.
The app does not connect to camera directly.
The app does not record video.
To setup mobile app for Genius Vision NVR, click the plus mark on top-right corner to add a NVR server. If your mobile device is connected to a LAN, click 'Find in LAN' to search for available NVR servers. You have to 'Add manually' if you want to use public IP to access the NVR server. And firewall need to be configured properly in Windows and router.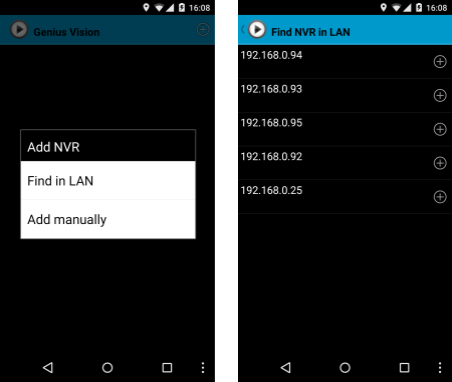 A custom description must be entered when adding a NVR server in mobile app. Username and password must be filled. Change Port or Edition accordingly. If you are adding manually, input the correct IP address in 'Host'. Click 'OK' to save the connection information.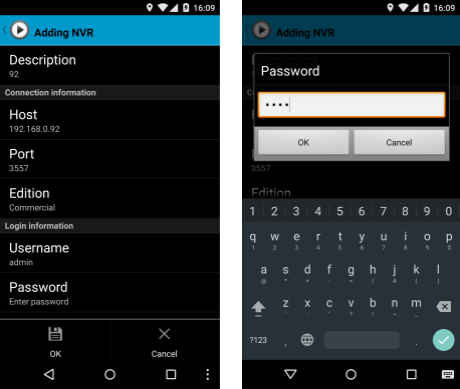 If everything is configured correctly, you can see channel thumbnails when clicking an added NVR.
Click any of the thumbnails to view or operate a channel. When viewing a channel, click on the video to bring up the menu. From left to right, you can…
Save snapshot
Play video backward
Play video forward
Pause video
View live video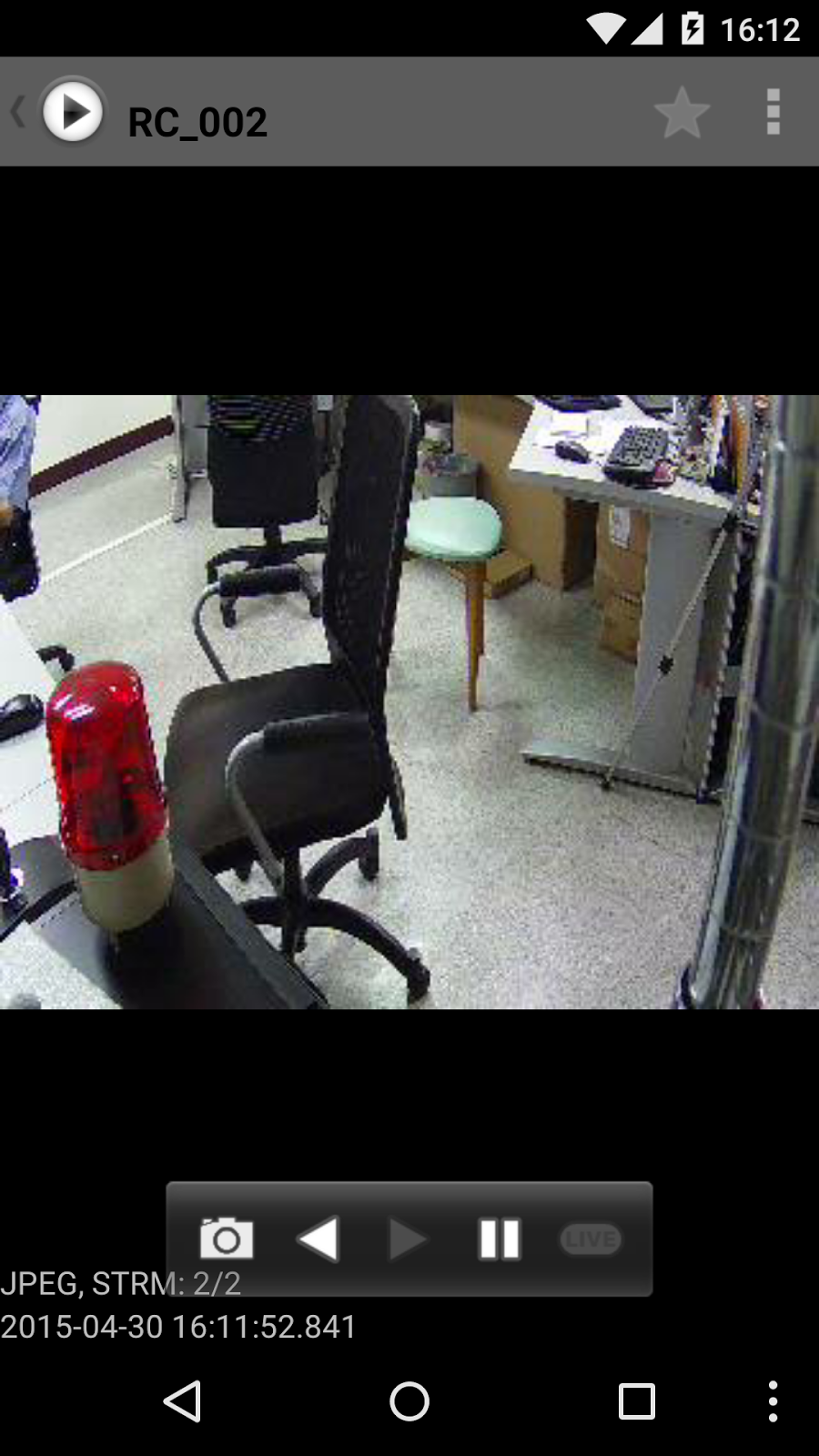 Click on the top-right corner to access advanced functions...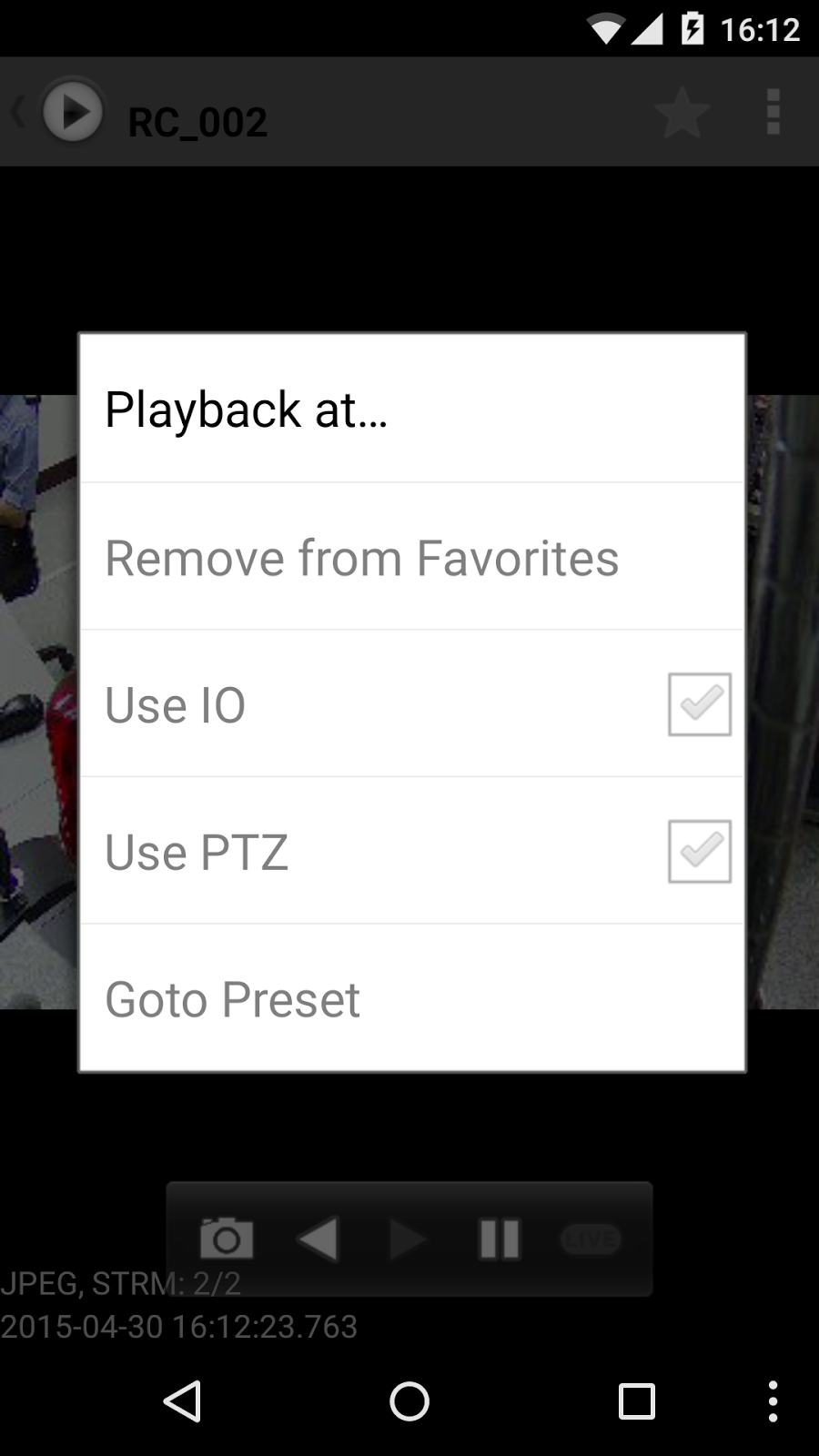 'Playback at…' enable users to view recorded video with list or timebar. Blue blocks on timebar indicates recorded video. Drag the cursor to navigate.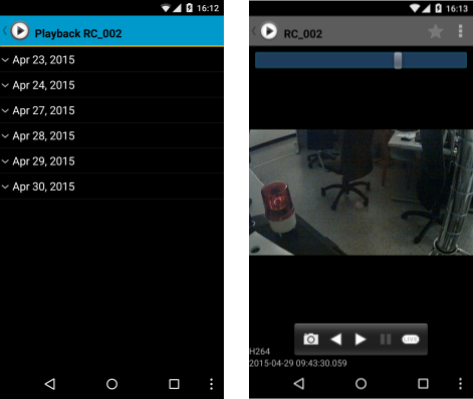 If the channel support IO or PTZ, click the checkboxes to enable it in mobile app. IO ports will be displayed on left-top of the screen. Only the first 4 ports are displayed. If the port is an output port, it can be clicked to turn on/off. To PTZ, drag on the video. It's very similar to on-screen PTZ on PC.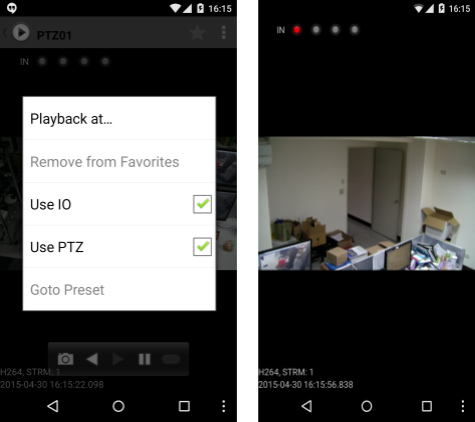 Copyright (C) by Genius Vision Inc., 2011-, all rights reserved. 前瞻視野股份有限公司 版權所有