Example System
/
Genius Vision Rapid Answerer

How to get payment receipt/invoice from PayPal?
Getting Genius Vision invoice
Automatic invoice generation is available for transaction placed after 2017/11/1. Instruction as follows:
After transaction is completed successfully, you should receive an Email like the following format. Please click the "Invoice URL" link as indicated below, you will get a printable webpage of Commercial Invoce.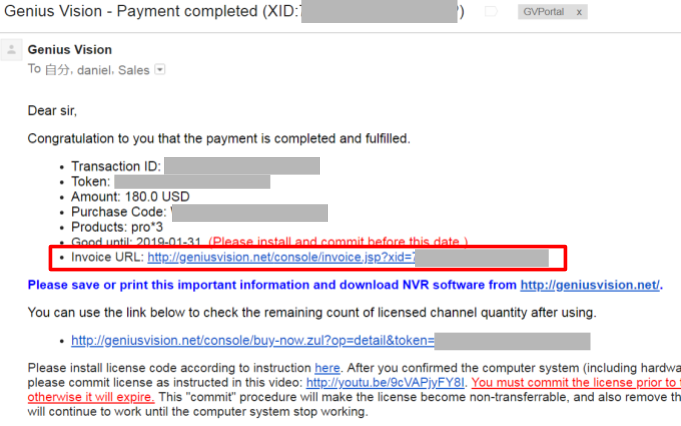 Example of automatic generated Commercial Invoice: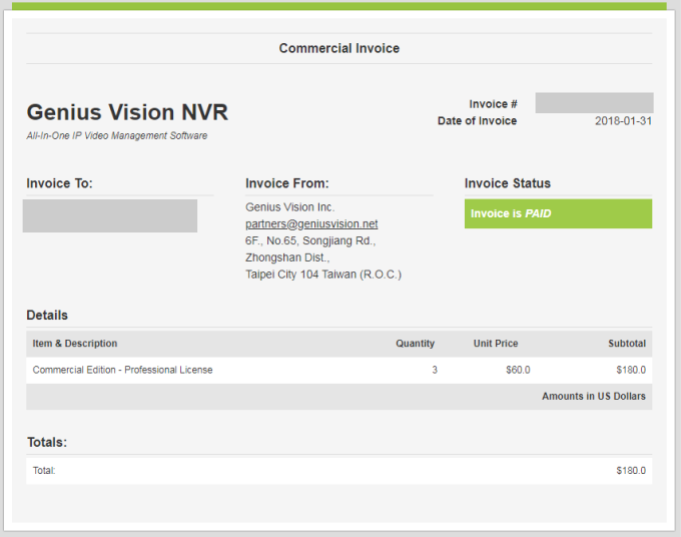 Getting PayPal receipt
Login to your PayPal account, locate your transaction, and click Details link over it.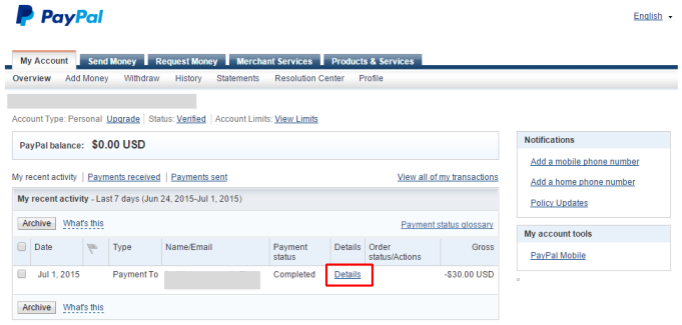 Copyright (C) by Genius Vision Inc., 2011-, all rights reserved. 前瞻視野股份有限公司 版權所有