Example System
/
Genius Vision Rapid Answerer

How to upload images to Community Platform
Currently users cannot upload images to Community Platform as we don't host image files of cameras or manufacturers. To add/update images, users have to provide URL for images.
To upload URL to Community Platform, click [Edit] in a model or manufacturer page...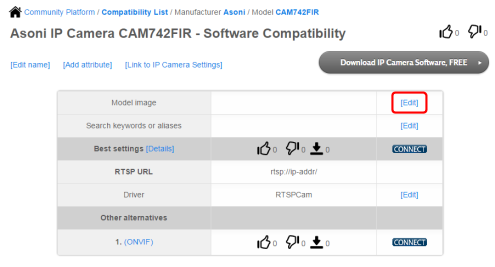 A dialog pops up for inputting URL. Click preview to see what it looks like. When done editing, click Update to submit. The change does not show immediately in Community Platform. We will review it to see if the URL is valid and the image matches the page.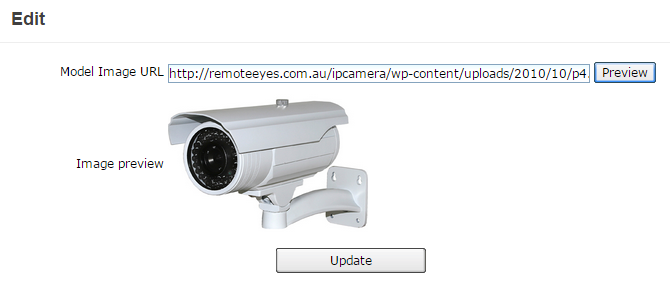 Copyright (C) by Genius Vision Inc., 2011-, all rights reserved. 前瞻視野股份有限公司 版權所有