Example System
/
Genius Vision Technical FAQ

How to Enable Video Compatible Mode
Genius Vision NVR uses DirectX to efficiently render video. However in some environment DirectX support might not be adaquate. In such cases, you may enable "Compatible mode" to switch GDI drawing instead of DirectX.
After updating this option, you need to restart the console program to make the setting effective.
To set Compatible Mode, open Local Console Configuration dialog.
Note: This dialog has been changed since version 824.
Version 824 and later: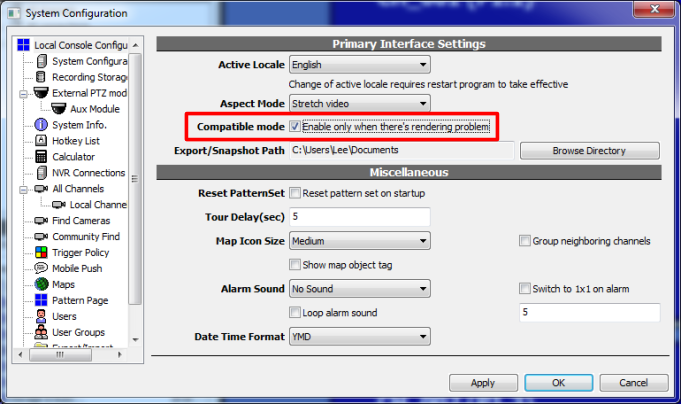 Before version 824: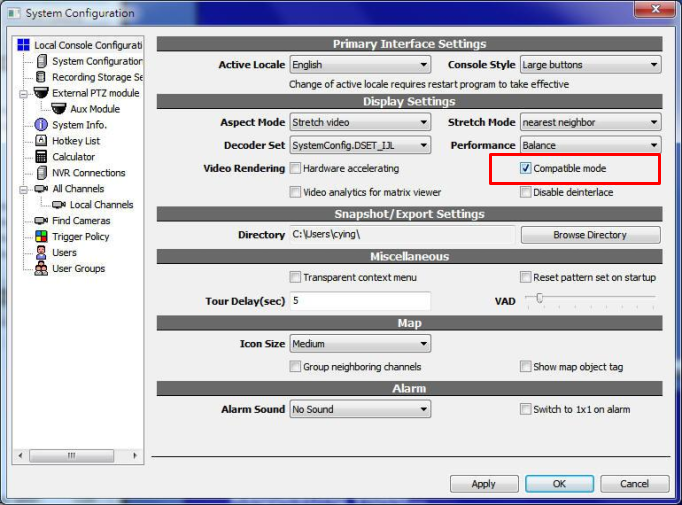 Copyright (C) by Genius Vision Inc., 2011-, all rights reserved. 前瞻視野股份有限公司 版權所有