Example System
/
Genius Vision Technical FAQ

How to rebuild archive data index table
Index table could be corrupted due to error in the archive index file. This table can be rebuilt by deleting "C:\GeniusVision_ArchiverDb.dbx". Firstly, deactivate the NVR server.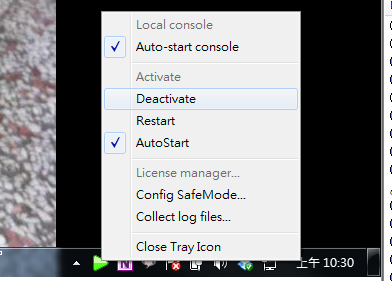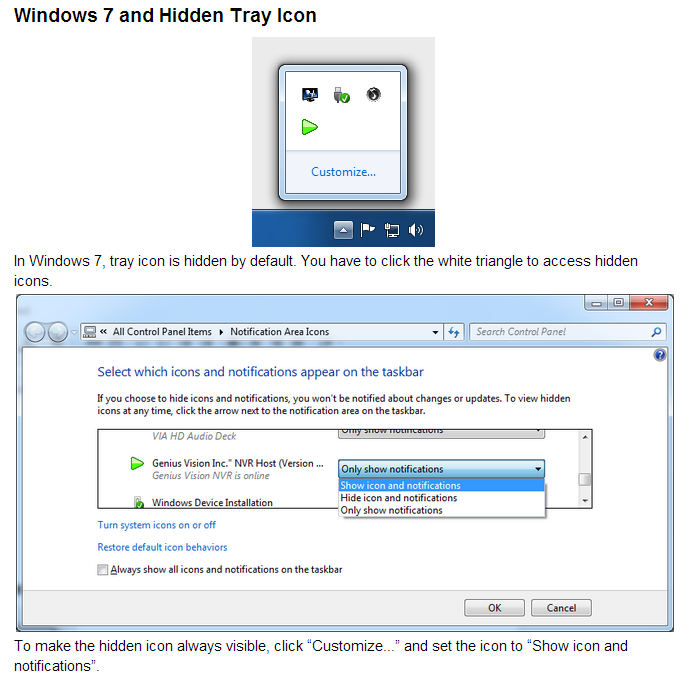 Secondly, delete this file and restart NVR, it will automatically scan all storage disks and recorded data should be automatically accessible.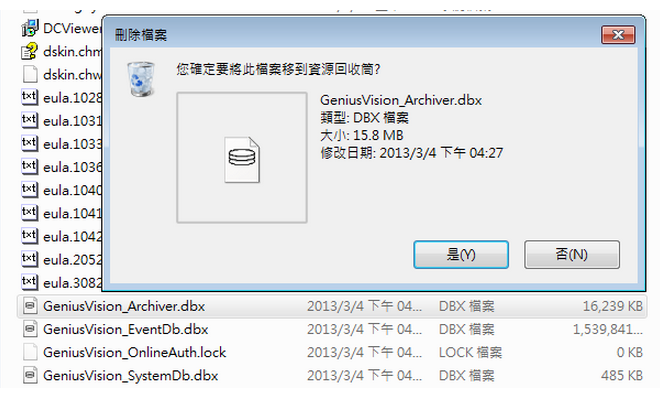 Please be aware that there are several similar files in C:\, they are:
GeniusVision_SystemDb.dbx => system configuration
GeniusVision_EventDb.dbx => event logs
GeniusVision_ArchiveDb.dbx => archive data index
Out of the three files, only "GeniusVision_ArchiveDb.dbx" can be rebuilt by itself. Others, if deleted, are lost forever.
If deleting "GeniusVision_ArchiveDb.dbx" still doesn't fix the problem, then please try to delete all these three tables (because they may also be corrupted). You will need to re-configure all parameters of the system by deleting these tables, but you should not be needing to delete any recorded data. Our system is designed to recover recorded data automatically.
Copyright (C) by Genius Vision Inc., 2011-, all rights reserved. 前瞻視野股份有限公司 版權所有