Example System
/
Genius Vision Technical FAQ

How to get counting results?
Counting results can be viewed in Storage Report, by expanding the nodes 'CntX' or 'CntXR'. X is a auto assigned number and R stands for 'reverse', because counting has two directions. Or you can see the total counting in the node 'All countings'.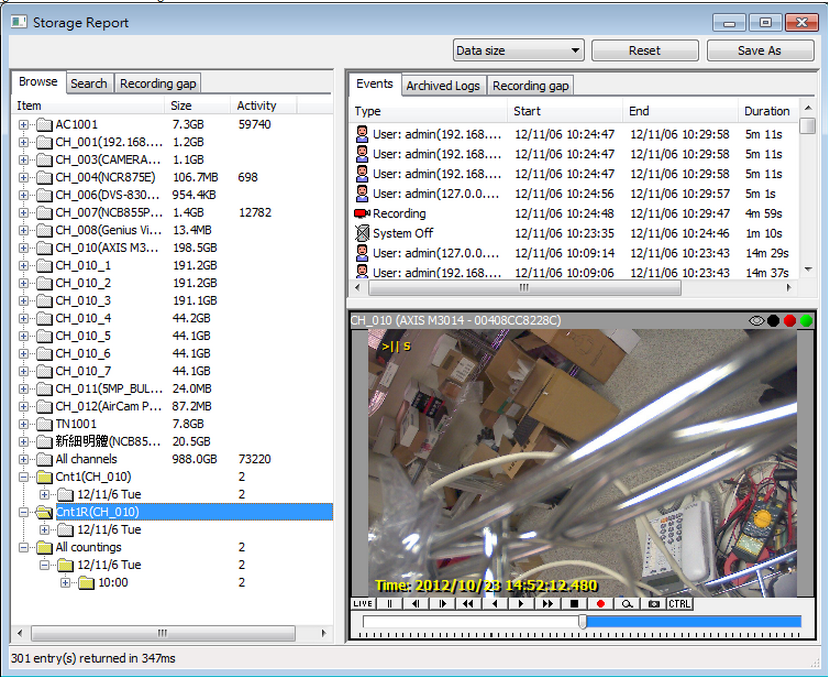 The results can also be visualized in Timebar by selecting mode Count.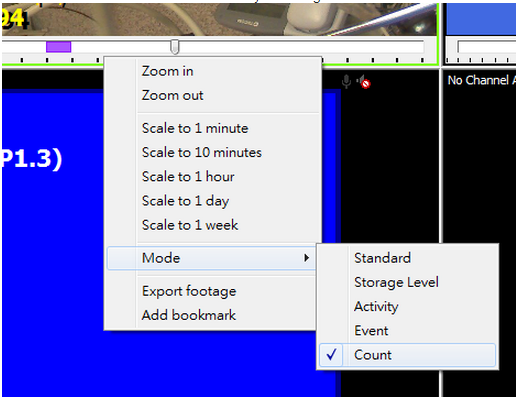 Copyright (C) by Genius Vision Inc., 2011-, all rights reserved. 前瞻視野股份有限公司 版權所有