Example System
/
Genius Vision Technical FAQ

How to calculate the required quantity of licenses
Basically, the licenses are calculated by the number of the channels (cameras) required for the installation.
You can try our License Calculation Wizard to help you determine what license and what amount you need.
In Genius Vision NVR software, client-access do not require additional license, only server need license: Do I need additional license for remote access?
For the use of CMS, it will be a bit more complicated, illustrated as follows:
Following is an example, which needs total 84-ch license in total (80-ch for cameras, 4-ch for NVRs):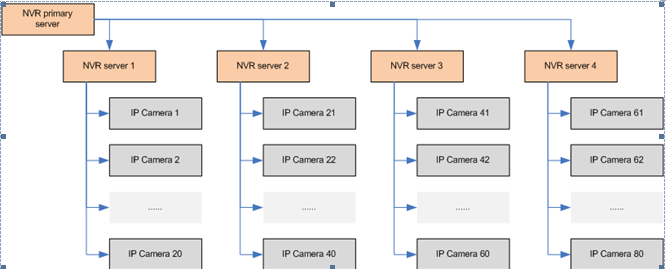 Copyright (C) by Genius Vision Inc., 2011-, all rights reserved. 前瞻視野股份有限公司 版權所有