Example System
/
Genius Vision Technical FAQ

I can't see video on my browsers, help!
First of all, as a product feature specification, we only support Internet Explorer, not Safari, Chrome, Edge, or Firefox etc. We might add support for other browsers in the future, but not right now, and they are not planned. The support is achieved through the ActiveX technology.
Secondly, Internet Explorer is known to suffer compatibility issues since version 9. So sometimes you need to use "compatibility view", as illustrated as follows: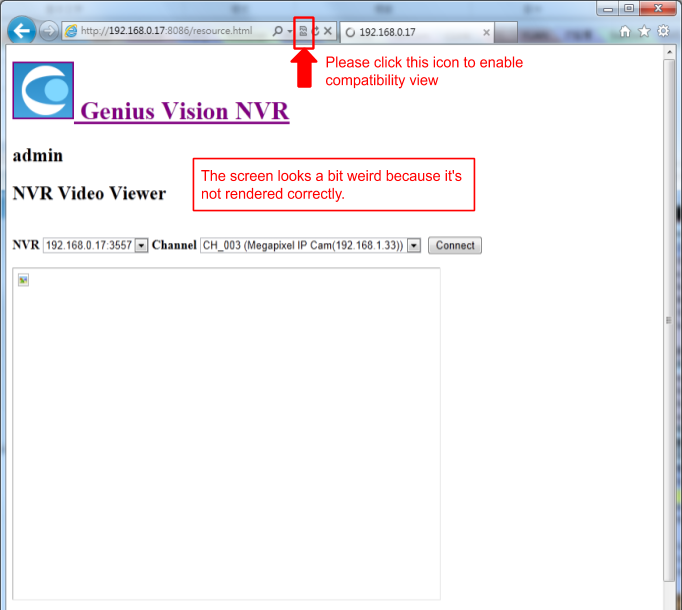 After enabling compatibility view, the screen becomes prettier, which is the correct one: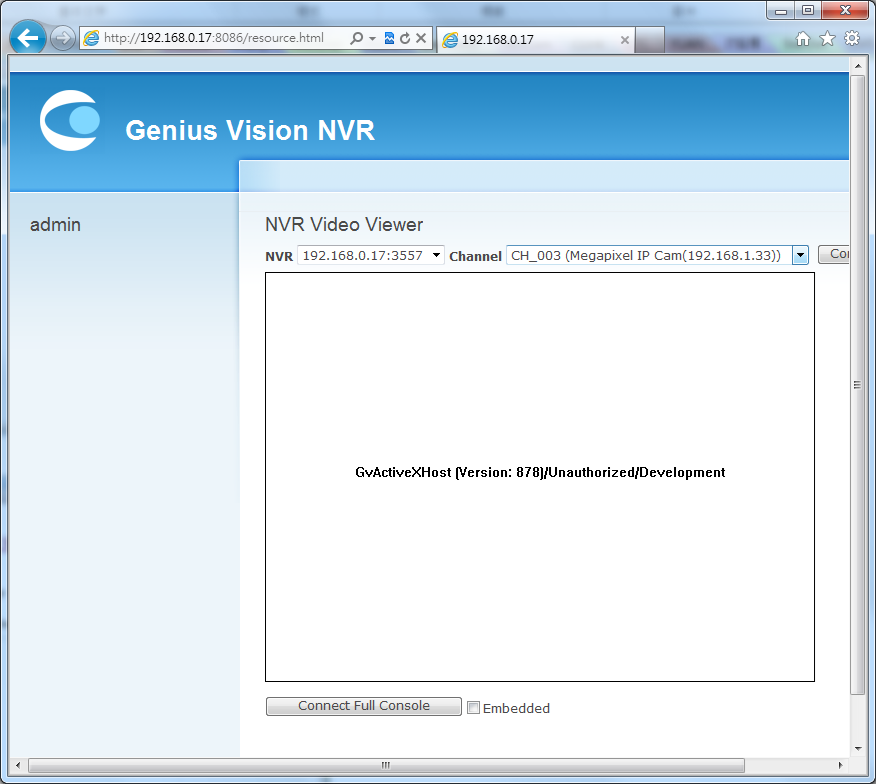 Thirdly, if you are using Community Edition, then the ActiveX control CAB files are not packaged within the software installer, but on our web server. So you need to open your Internet connection on your client PC in order for IE to download the CAB files required to activate the video display control.
Do I need to use "[Install additional codecs]" to see video?
Only if you can't see the video correctly. The original ActiveX control can already support most video.
Copyright (C) by Genius Vision Inc., 2011-, all rights reserved. 前瞻視野股份有限公司 版權所有