Example System
/
User manual of VAR web interface

How to place an order, get discounted price and pay with PayPal on VAR web interface
Step 1. Log in please click here. Input User ID and Password as illustrated below, they are mandatory and associated with the discount.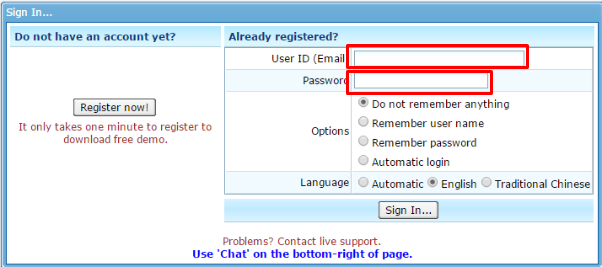 Step 2. Click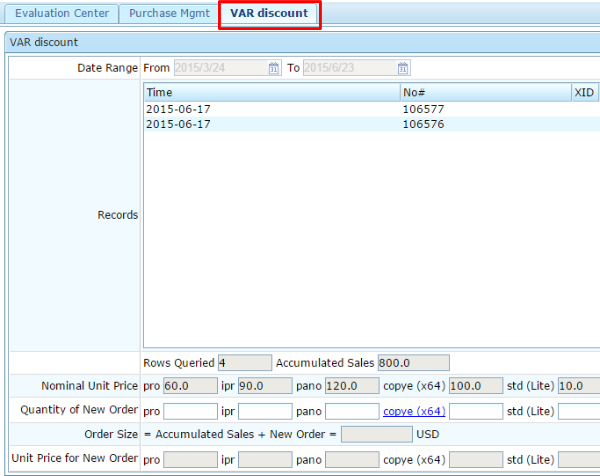 Step 3. Input license and quantity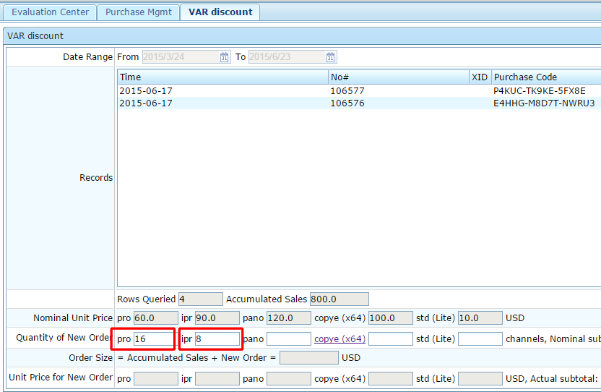 Step 4. Click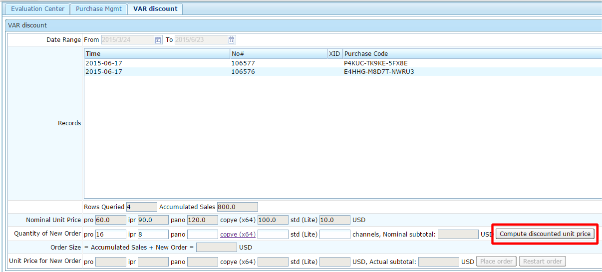 Step 5. Double check the unit price and subtotal amount of the new order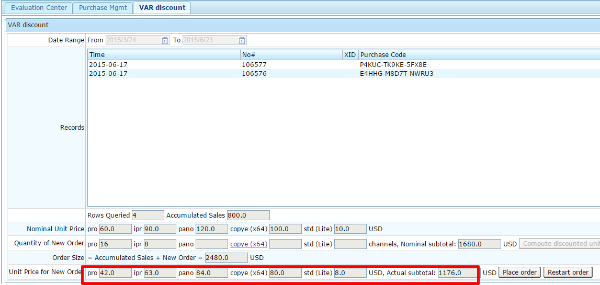 Step 6. Click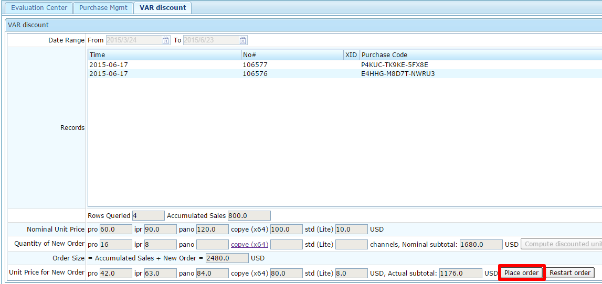 Step 7. Check the boxes (these are mandatory). Read the terms carefully and make sure you really agree on the terms you checked.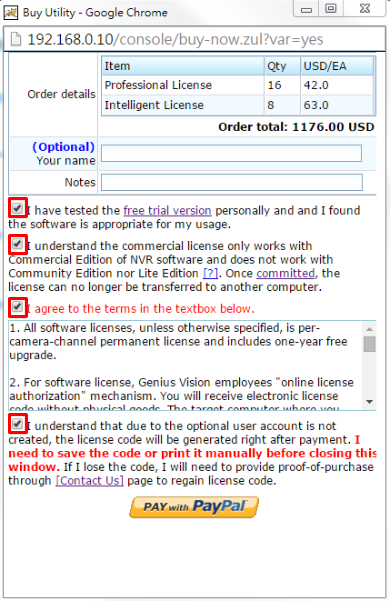 Step 8. Click

to proceed checkout
Step 9. Click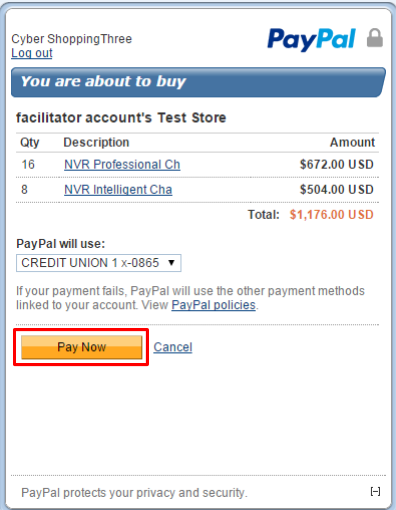 Step 10. Transaction completed and purchase code was generated successfully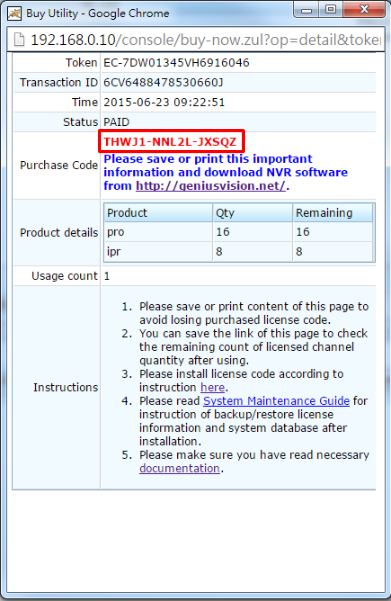 Copyright (C) by Genius Vision Inc., 2011-, all rights reserved. 前瞻視野股份有限公司 版權所有