Example System
/
Community Edition Patreon Integration


Can I try for the patron rewards of NVR software functions before I pay?
Sure you can. You will need to create a Patreon account first. Before actually becoming our paid patrons, we allow users to try for the patron rewards for 15 days. In this case, only one trial instance is permitted. After trial period expires, it automatically converts to free edition.
However, If you have already activated the free edition, this option will not be available. This is because you are considered "have tried" our software so it's time to pay. To re-enable trial on this occasion, complete removal of the software (including all its data) is necessary.
The steps of Patreon trial are as follows:
Step 1. Click "Config System." console button.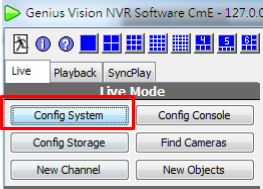 Step 2. Navigate to "Community License" Manager, Please click "Activate Free Edition".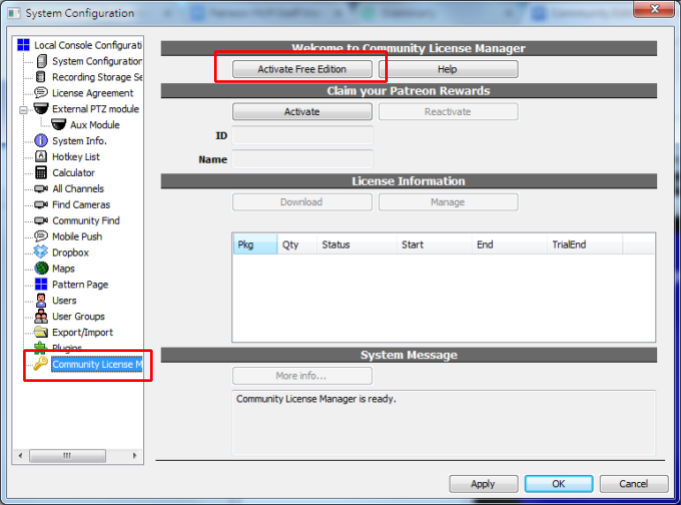 Step 3. Your default browser will pop-up. Please choose second option "Activate Patreon-backed NVR Trial"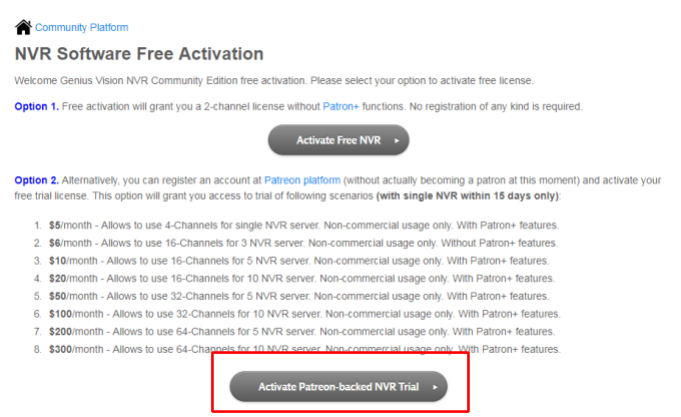 Step 4. You will be presented your current Patreon profile. Click "Activate Trial NVR License"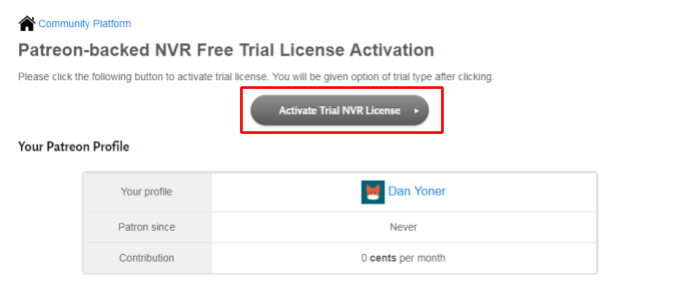 Step 5. Select your trial type and click "Confirm activation". That's done!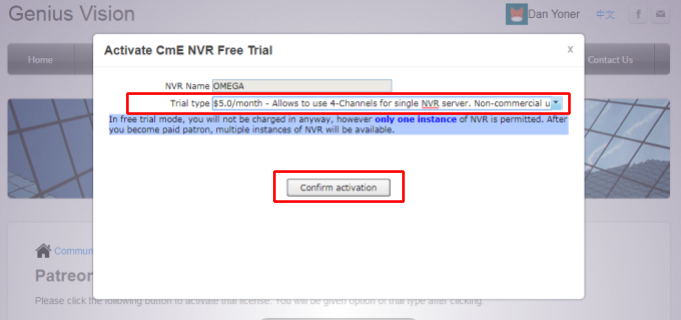 Copyright (C) by Genius Vision Inc., 2011-, all rights reserved. 前瞻視野股份有限公司 版權所有