Example System
/
Genius Vision Rapid Answerer

How to connect to remote NVR
Click Windows Start Menu then select 'All Programs'...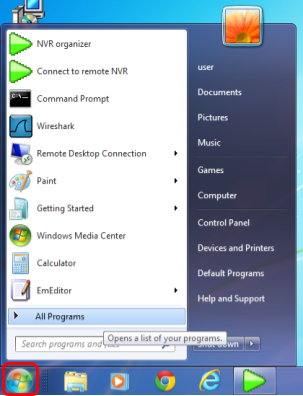 Expand folder Genius Vision and click on 'Connect to remote NVR'...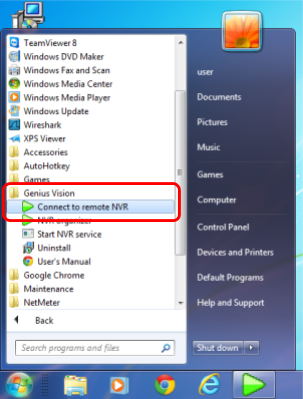 Connection Agent will be invoked and Remote Host IP must be entered. Click Connect when done inputting the IP address.

You will be prompted to input username and password. The default ones are 'admin/1234'. If you are using default password, we strongly suggest changing it.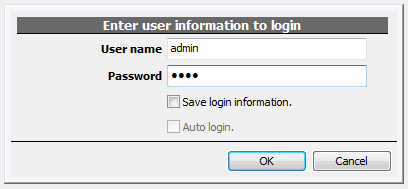 You should be able to access remote NVR now. If you are stuck with the following message, something is wrong.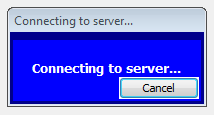 Common reasons for unable to connect are:
See also
Copyright (C) by Genius Vision Inc., 2011-, all rights reserved. 前瞻視野股份有限公司 版權所有