Example System
/
Genius Vision Rapid Answerer

How to integrate Access Control system?
This topic is under writing. Please check back later see if any update.
Example of Access Control integration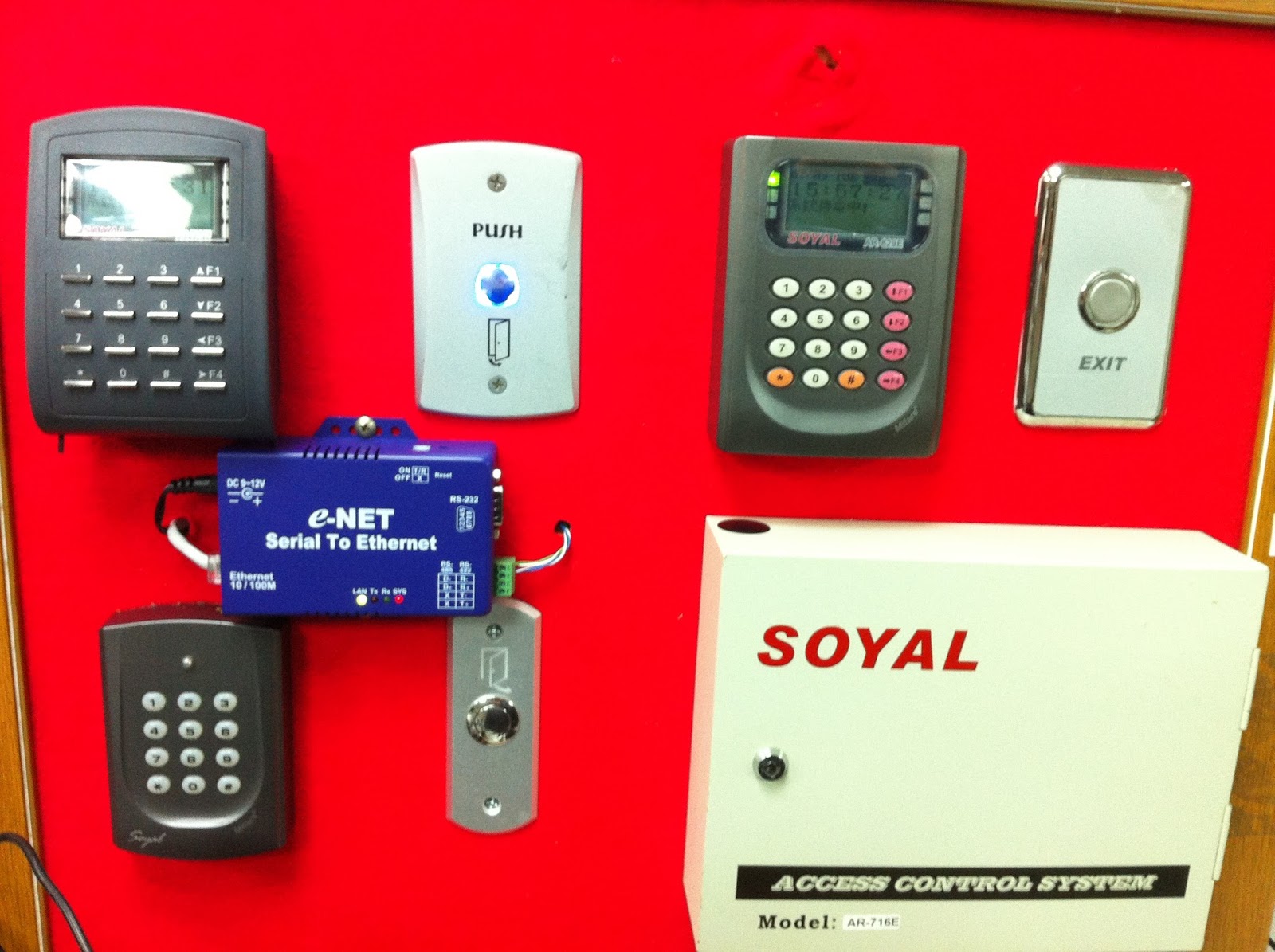 Reference Operation Manual
Note this part is pending translation from a Chinese article. There can contain incomplete information and shall not be considered as part of software specification.
Step 1. Install VtA & VtB license code
VtA及VtB為Genius Vision Tagging Video SDK之使用授權,VtA為Text overlay的單頻道使用授權,VtB為Database tagging & searching的單頻道使用授權。
與原廠取得授權序號後,須安裝欲使用之授權數量。若為門禁之應用,則每個頻道都要安裝1個VtA及1個VtB。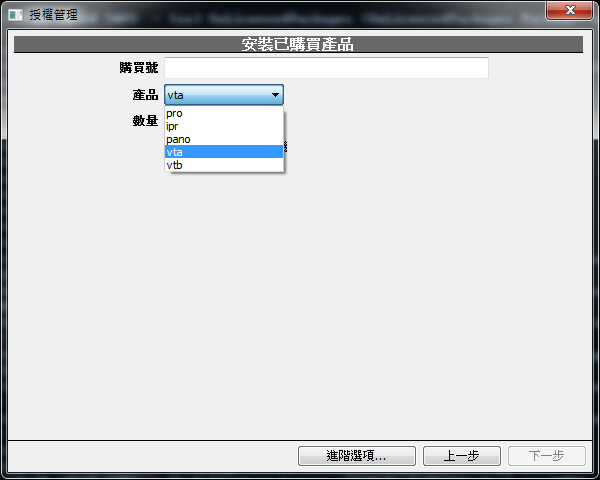 Step 2. Select and activate VtA, VtB function on specific channels
您必須告知NVR系統,在哪個(些)頻道您須啟用VtA或VtB功能,針對門禁之應用,則兩者都要啟用: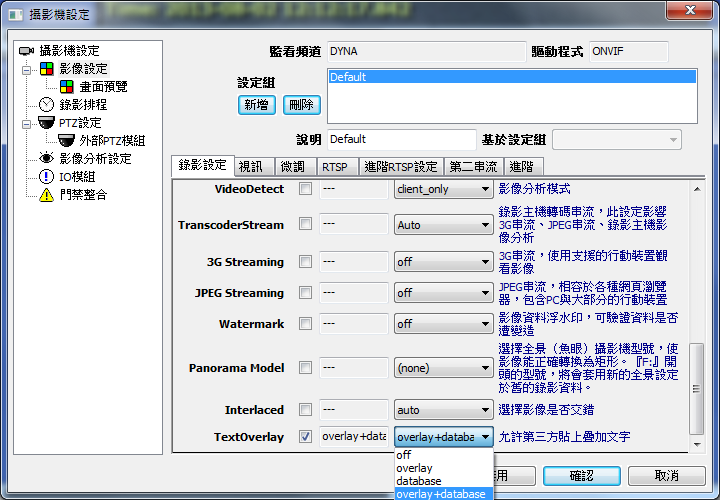 參上圖設定中,overlay為VtA,database為VtB,兩者都有為overlay+database。
設定完成後,若授權正常,則該頻道可正常使用,否則會出現頻道停用及授權錯誤之訊息。
---
Step 3. Activate Access Control integration function
請注意: 您必須先安裝門禁系統軟體,並設定妥當,將門禁系統Msg輸出格式設定至NVR主機目錄。
若授權安裝成功,則攝影機設定中會出現「門禁整合」一項設定,進入後按照如下畫面Mode選擇FolderMonitor。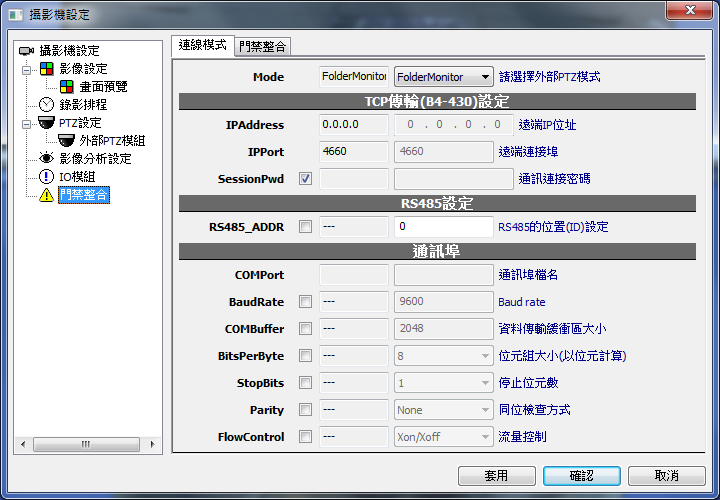 切到「門禁整合」頁籤,將Msg檔案目錄輸入MonitoredFolder,FileFormat選擇Msg,表示為SOYAL卡機門禁系統之Msg格式。DoorFilter若不設定則是所有Door都會蒐集,若設定則以逗號分隔,例如DoorFilter="1,2,3"表示要擷取Door為1,2或3。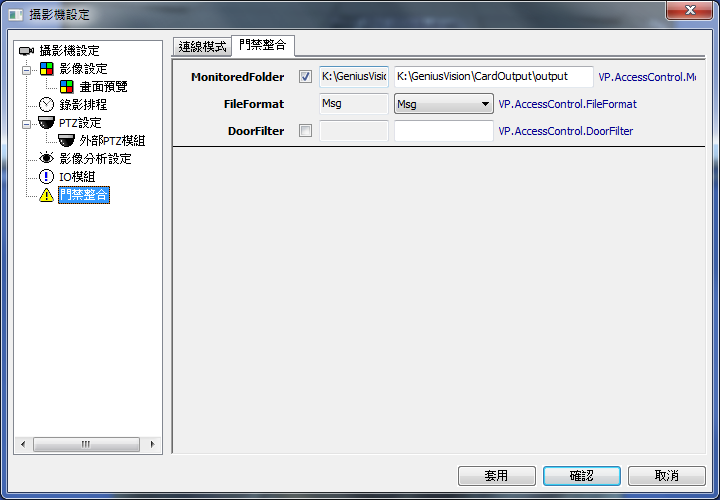 若一切設定妥當,則刷卡時會出現如以下畫面疊字: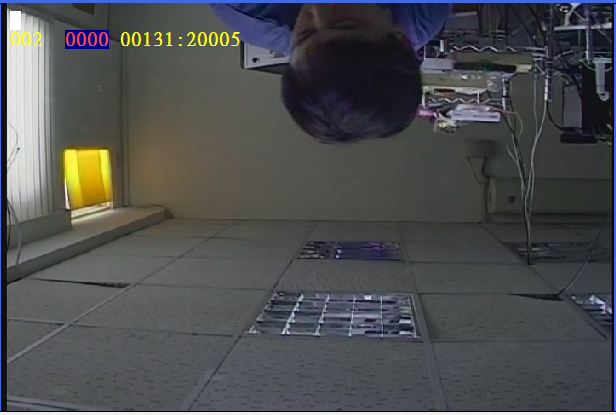 以本圖為例,002為Door number,0000為User number,00131:20005為卡號。
Step 4. Using database search function to quickly seek to video playback
系統中按F9,點選「搜尋」頁籤,進入搜尋模式,請選擇監看頻道,並在四個「自定欄位」中輸入欲搜尋的條件,以此門禁系統為例,欄位1為Door number,欄位2為User number,欄位3為卡號。
以下以搜尋User number為0001為例,查詢出來的結果,點選後即可出現該時間之影像及疊字。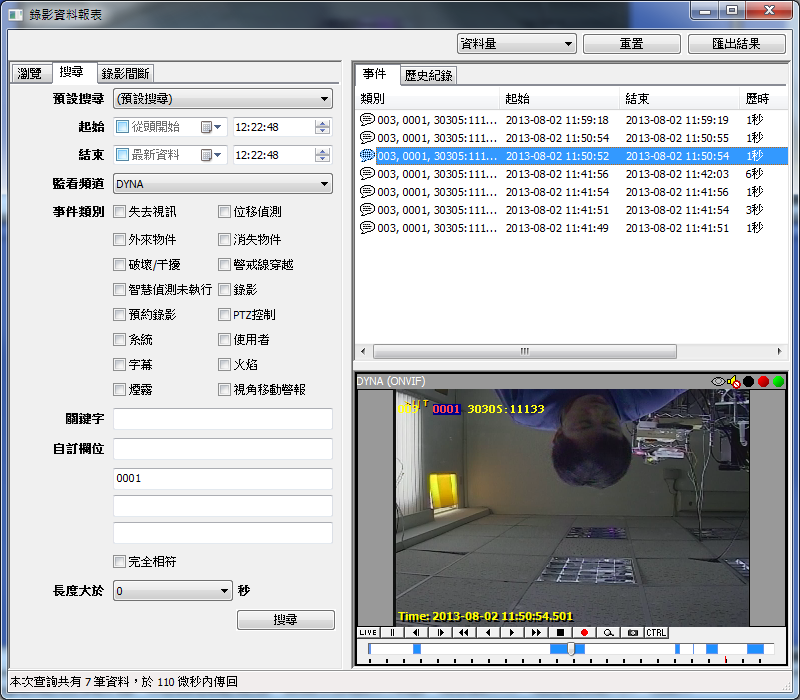 See also
Copyright (C) by Genius Vision Inc., 2011-, all rights reserved. 前瞻視野股份有限公司 版權所有