Example System
/
Genius Vision Rapid Answerer

How to register to request demo license
Note: This article is regarding to online licensing. Please check the new NVR Software Subscription, a more versatile and cost-effective alternative to online licensing.
Step 1. Registration please click here. Click

as illustrated below.
Please note! that you should use your corporate Email account, rather than free Email such as Yahoo, Gmail, or Hotmail. This is because default demo quota 50-channel is calculated under the same domain.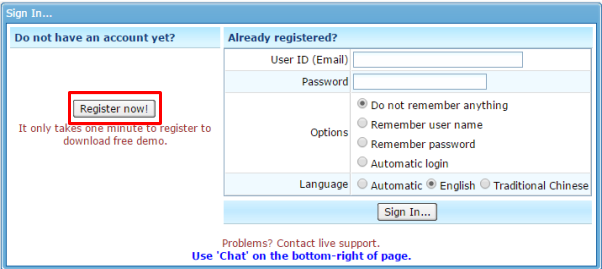 Step 2. Fill out the empty blocks as many as possible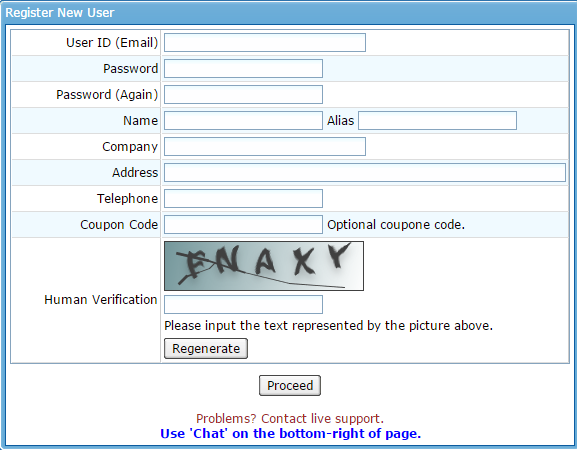 Step 3. Request for demo key once your application is approved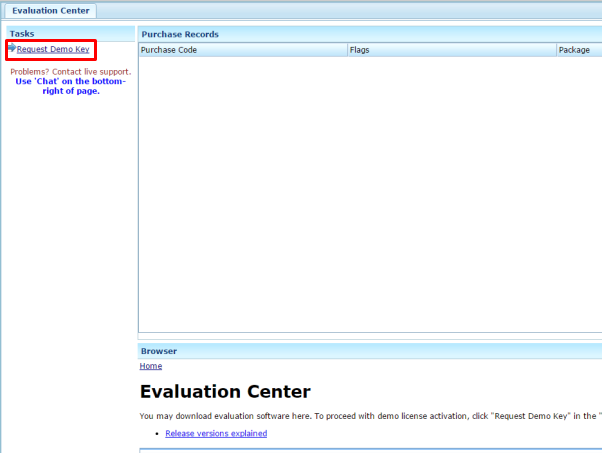 Step 4. Select License type and quantity

Please note however that:
Product "std" means one-channel license for Lite Edition.
Product "pro" means one-channel Professional License for Commercial Edition.
Product "ipr" means one-channel Intelligent License for Commercial Edition.
If you need "copye" for NVR Enterprise (x64), you need to read Trial Guide at product page. The demo license key is inside that document.
Demo license cannot be committed to offline license. You must keep your Internet always-on in order for continuous operation.
Demo license will automatically expire in 3 months.
See also
Copyright (C) by Genius Vision Inc., 2011-, all rights reserved. 前瞻視野股份有限公司 版權所有