Example System
/
Mobile Push Technical FAQ

How to automatically upload video snapshots to Dropbox
Note: This function is available since version 926.
Added
Version 926
Overview
Dropbox is a 3rd party file hosting service that enables Genius Vision NVR to storage video snapshots online. Before using this function, users need to sign up Dropbox first. It's free of charge to sign up.
How to setup
In System Configuration dialog, click Dropbox node and click Sign In. Users will be asked to grant Genius Vision access to their Dropbox account. Don't worry about privacy and security, Genius Vision can only create a folder of its own and access the content of that folder.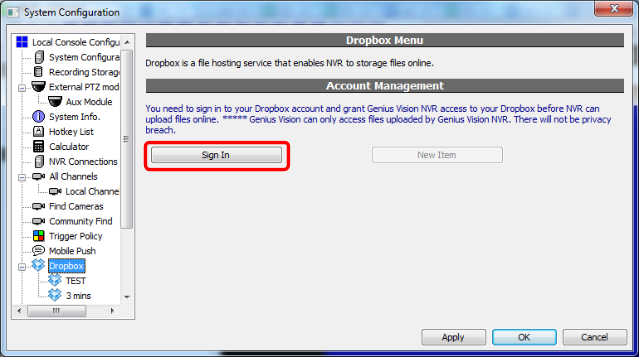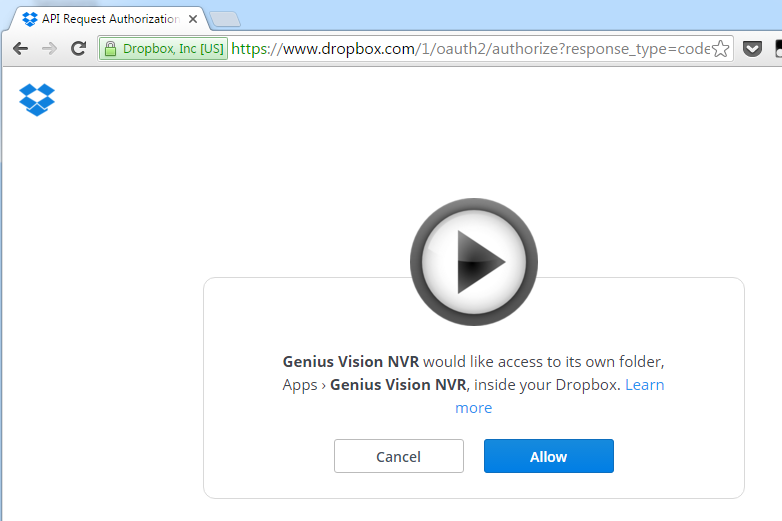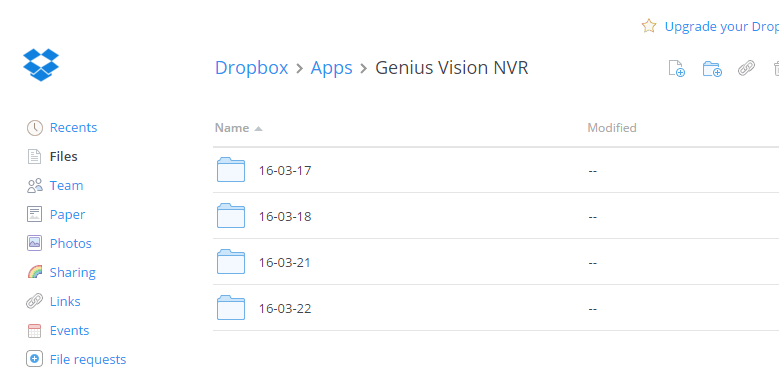 After sign in and grant access, users can create policies to select when to upload and what channels to upload. Users can config NVR to upload snapshots periodically (in minutes) or on events.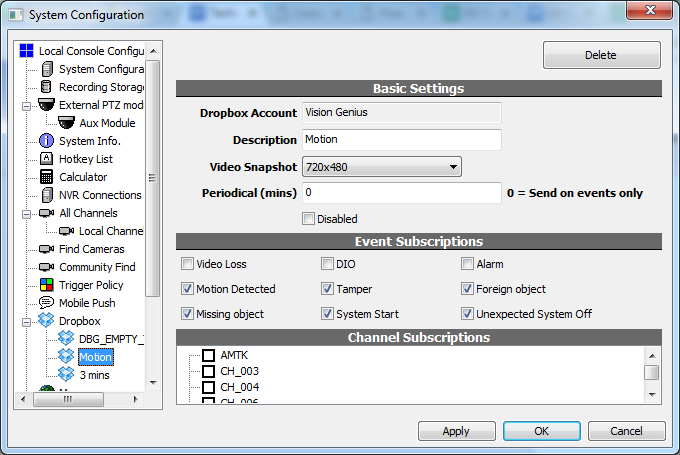 | | |
| --- | --- |
| Video Loss | Any of the subscribed channels lost visual |
| DIO | Any of the DIO ports of the subscribed channels change state |
| Alarm | Any of the subscribed channels has any alarm |
| (IVS) Motion Detected | Any of the subscribed channels detects motion |
| (IVS) Tamper | Any of the subscribed channels detects tamper |
| (IVS) Foreign object / Missing object | Any of the subscribed channels detects foreign of missing object |
| System Start | NVR engine starts |
| Unexpected System Off | This notification is sent only on NVR engine start, after last system off went wrong |
Users can check logs in System Briefcase Viewer to see if snapshots are uploaded succesfully.

How to access uploaded files
Users can sign in to Dropbox with web browser to view and manage files. Alternatively users can install the desktop software or mobile app for Dropbox.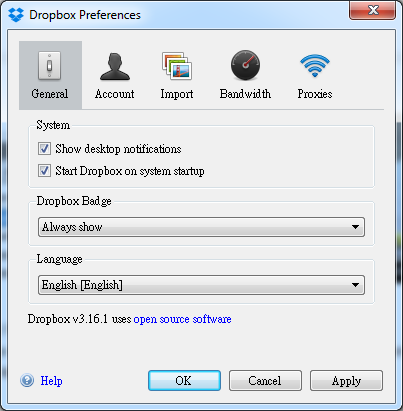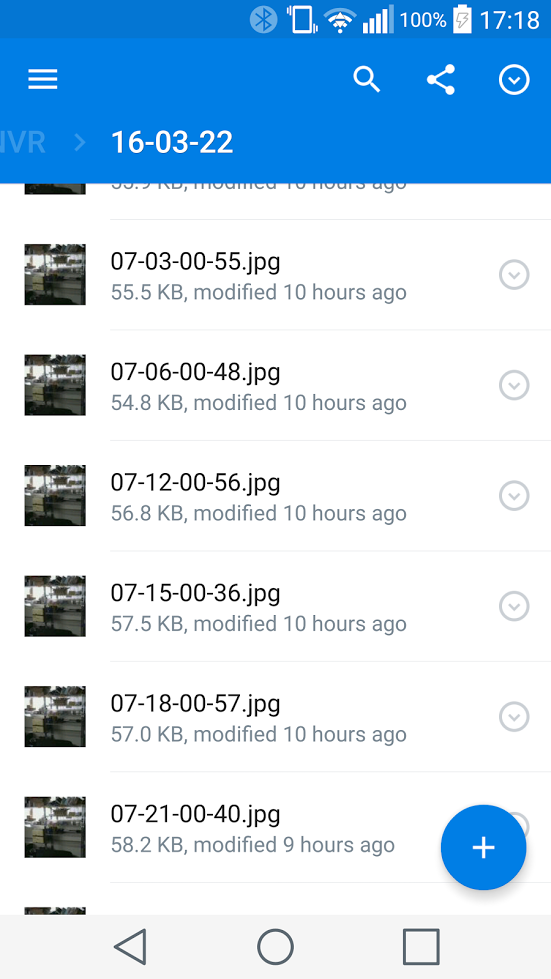 See also
Copyright (C) by Genius Vision Inc., 2011-, all rights reserved. 前瞻視野股份有限公司 版權所有