Example System
/
Genius Vision Technical FAQ

What edition of Genius Vision NVR am I using?
By looking at the caption of the NVR window, you can tell what editions you are using. There are 3 major editions:
For 32/64 bit, check System Information page in System Configuration dialog. Keep in mind that client (interacts with users) and server (runs in the background) may use different versions. Look for Client Architecture and Server Architecture if you need to know what versions they are using.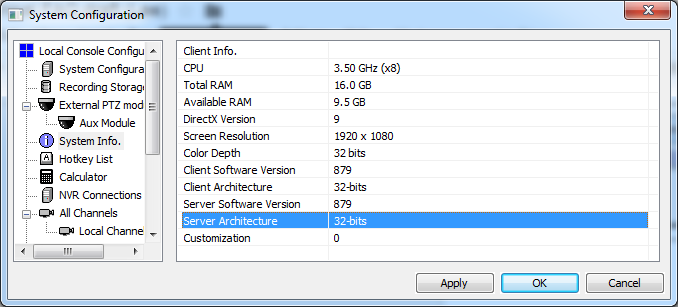 Subscription Edition
In System Configuration dialog, if Product Type appears to be Subscription, it's Subscription Edition.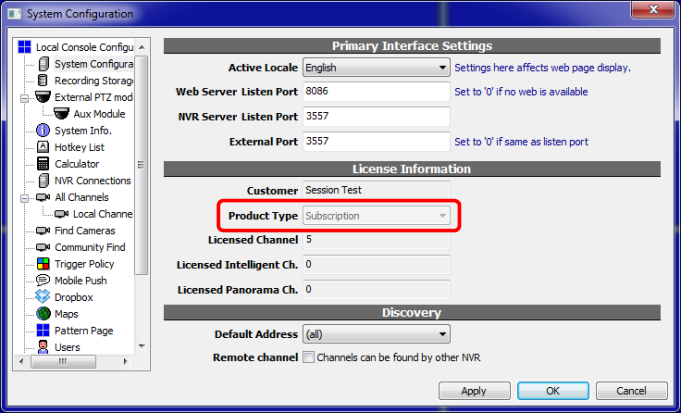 See also
Copyright (C) by Genius Vision Inc., 2011-, all rights reserved. 前瞻視野股份有限公司 版權所有