Example System
/
Community Edition Patreon Integration

How to download Community Edition using Patreon
The download link of the most powerful free NVR software is gone? Don't worry, there is an explanation. This page tells you how to get the download link back. (If you just want to try out the software function or, if you are looking for "Commercial Edition" instead, you can download trial software here, the free trial period is 60 days and you can purchase license here. There is no functional difference between the free trial and the Community Edition.)
If you are active patron who came before 2018/1/12, please use this link.
See also
Step 1. Click "Get Software" button.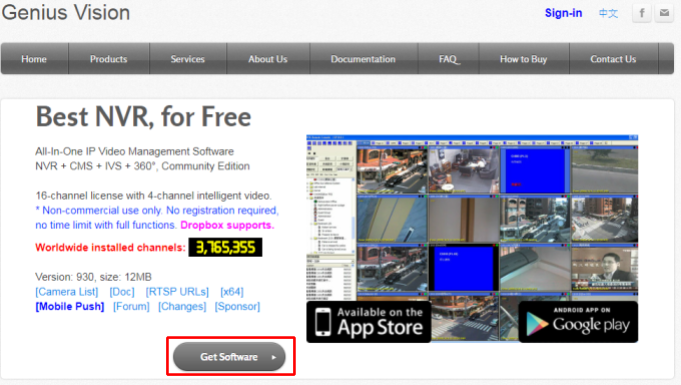 Step 2. A pop-up will appear. Click "Get Software" item. You need to become a patron get obtain download URL link.

Step 3. You will be redirected to Patreon platform, which is a popular platform for creative crowdfunding. Click "BECOME A PATRON".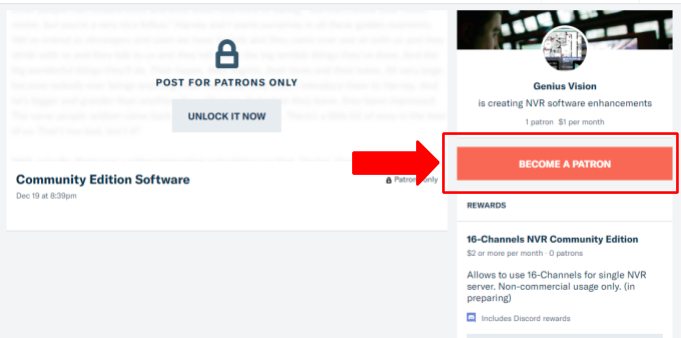 Step 4. Select a patron pledge. To us, of course the higher the better. Minimum $5.00+per month will get you a download link. We will appreciate your contribution to become a patron.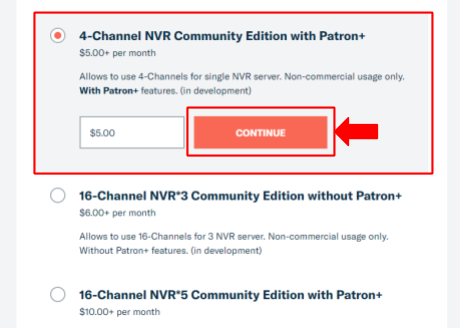 Step 5. After completing payment information, the URL link will be unlocked.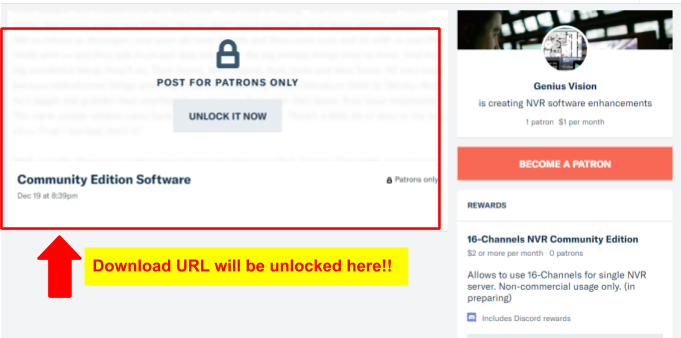 Step 6. You will be redirected to a login screen. Please select "Sign-in with Patreon".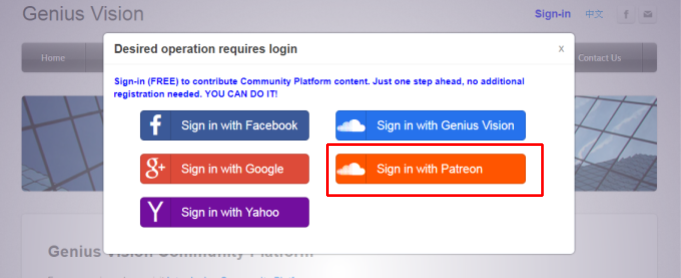 Step 7. Click "ALLOW" for us to access your Patreon account information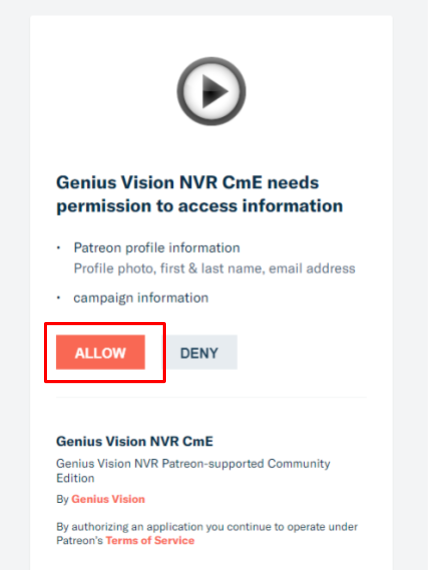 Step 8. You will be presented patron-exclusive downloads. Please continue to support us and play fair.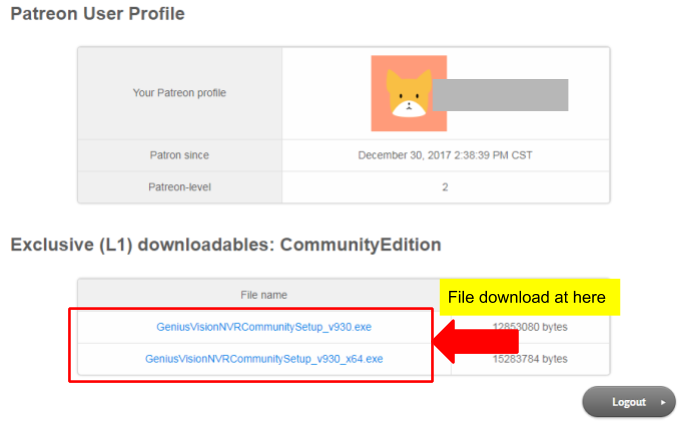 Copyright (C) by Genius Vision Inc., 2011-, all rights reserved. 前瞻視野股份有限公司 版權所有