Example System
/
Genius Vision Rapid Answerer

What are the price, warranty, delivery terms, and datasheet of Genius Vision NVR software?
Price information
User pricing can be obtained using How-to-buy portal.
VAR pricing can be obtained by participating Genius Vision VAR program.
Distributor pricing can be looked up here, however distributorship requires upfront deposit.
Warranty
Our standard software license terms can be referenced here.
Instead of providing warranty, we only provide software licensing.
Commercial Edition: We employ Online Licensing mechanism, which allows users to ensure hardware usability for a period of time. After that, users are required to commit the license to the computer, and therefore lock to a specific computer. In case the target computer fails or breaks, the associated license dies with it. In some limited cases, such as when OS fails and requires reinstall, users can apply license backup and restore, but in which cases users are required to use the original copy of OS (with original OS activation key) on the original computer hardware. See related information below:
Subscription Edition: Software Subscription works in a similar way as Commercial Edition. It requires users to bind (commit) license to a computer. Unlike Commercial Edition, Subscription Edition allows users to reactivate several times on different computers, in case OS fails or hardware breaks. There's a limit to reactivate though; a subscription can be activated no more than 4 times within 30 days and 6 times within 180 days. Please refer to How to activate NVR Software Subscription?
Subscription Edition also provides the freedom to buy short-term license (minimum of 90 days) if users don't expect the hardware to last long. This reduces risks and warranty is less an issue.
Delivery Terms
Since Genius Vision NVR software is not of physical goods, we deliver software package through Internet downloads, and software license through Online Licensing mechanism. If you use How-to-buy portal, or participated Genius Vision VAR program, this can be roughly interpreted as: getting what you want at the moment you pay through PayPal, assuming our servers are not at outage.
Datasheet
Product information can be obtained at Documentation portal. Specifically, datasheet can be obtained at the icon shown below at the the aforementioned Documentation portal.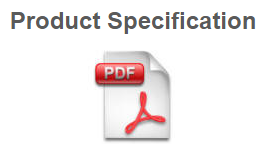 Copyright (C) by Genius Vision Inc., 2011-, all rights reserved. 前瞻視野股份有限公司 版權所有